BL-L205ARM10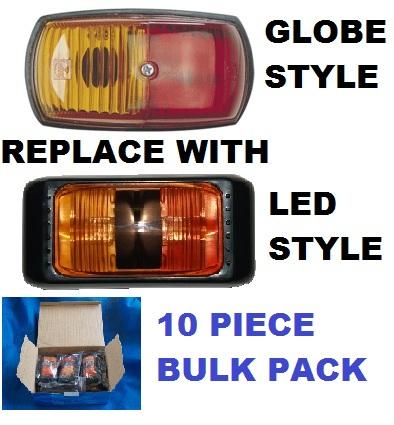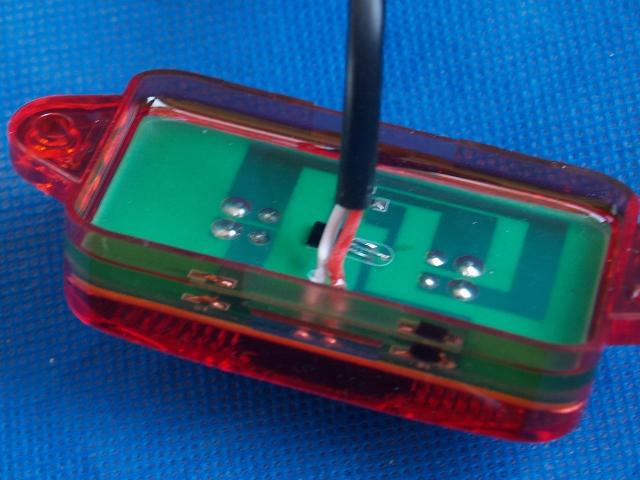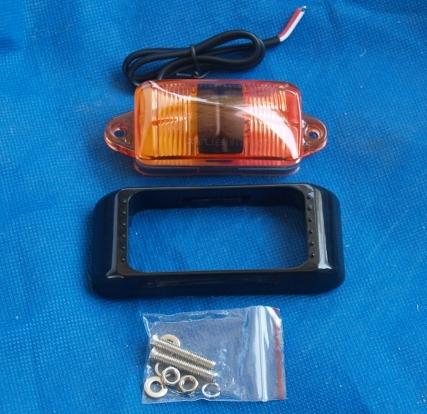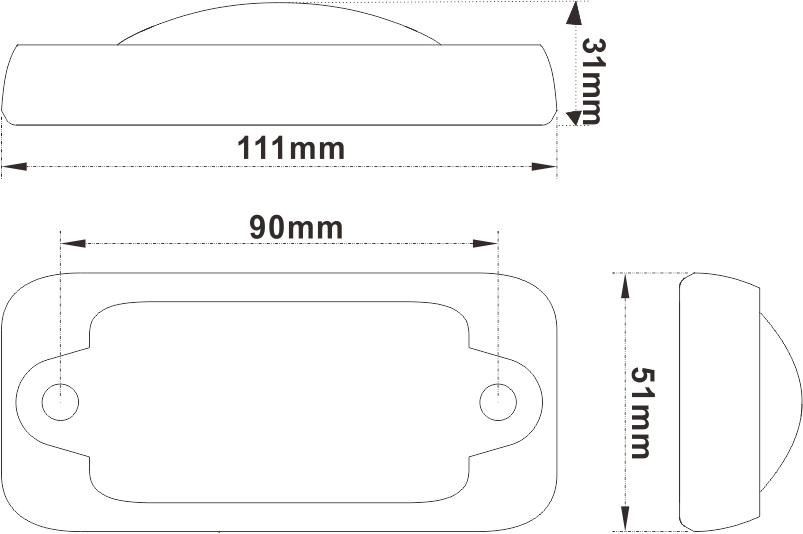 10 PACK LARGE LED MARKER LAMPS REPLACES OLD HELLA NARVA LAMPS BL-L205ARM10
We have on offer 10pcs of the new Brite LED Tech Pty Ltd Australian designed AMBER/RED LED marker lights These lamps are fully Resin sealed making it 100% waterproof and comes with a full 5 year replacement warranty Each Lamp has 2 Piranha leds, hard wired with 400mm of wire and rear of lamp resin potted to insure a fully watertight finish making it fully submersable, lens is made from a strong polycarbonate to insure high impact tolerance also lamp is multivolt enabling you to fit to either a 12 volt or a 24 volt application
WATERPROOF, SHOCK PROOF, VIBRATION PROOF, RUST PROOF COMPLIES WITH ADR 45/01
for side clearance lighting Lamp
dimensions are L 111mm x W 51mm x D 31mm mounting hole spacing is 90mm Each Lamp has 1 Amber/1 Red led behind the lens.
Used as side clearance lighting on trailer, trucks, etc with Australian Design and complies with ADR. You get 10 Amber/Red led lamps with black surrounds and stainless steel bolts and nuts though can use screws if prefer, lamp comes with 400mm wire attached. Rear of the lamp is resin potted so electrics are fully sealed and also has enough space to hide wire joins etc for when connecting up lamp.
The New Brite Led Tech BL-L205ARM led marker lamps are commonly used to replace the old hella and narva style lamps which have a bigger than normal footprint than most LED lamps in the market. The footprint of this new large 205 series Brite Led Tech marker lamp make them ideal for replacing the original Narva and Hella lamps commonly found on caravans and trucks etc as prior to these large led markers from brite led tech most consumers where stuck with the issue of using a small marker lamp which wouldnt be big enough to cover the original mounting holes and make the lamps fitment difficult or ugly,, so now you can replace those old globe style lamps with the newest 2013 designed brite led tech led marker lamp and have a new look to your van and stand out with the crisp amber leds.
This is for 10pc though we also have buy now for 1pc Packs in our ebay store and we are more than happy to combine purchases.
Pack consists of 10 x AMBER/RED LED marker lights 12/24v MULTIVOLT mounting bolts and nuts Brite LED Tech Pty Ltd 2013 new construction Design is keeping in mind with peoples needs and wants such as the way they have been designed is so that the led module mounts flush to body of application, when affixed then the outer black surround is fitted over the top which clips into place and hides the mounting screws and gives a neat new age appearance and also protects your investment as the led module is screwed to the body not the base like many other manufacturers designs
The BL-205 style lamps are a registered certified design, copying a registered certified design is a legal offence.
registered certified design No: 318181
HAPPY SHOPPING!!
Specifications

Complies with ADR
45/01
Lense Colour
Amber/Red
Surround Bracket Colour
Black
Mounting Hole Spacing
90mm
Overall Dimensions
L111 x W51 x H31mm
Voltage Input
12v or 24v DC
Current Draw
0.02Amp @ 13.8v
LEDs within 1 Lamp
1 Amber / 1 Red Led
Pack Consists
10 Lamps with mounting nuts/bolts
Aus Design Registration No
318181

Our accpeted payment methods are bank transfer, paypal, money order and we also offer visa or mastercard by calling us on 03 9758 1122. Picking up and paying for your order from our warehouse in Ferntree Gully is also available. No need to make a booking, just come in sometime during opening hours and we will gladly get your order ready. We accept cash and EFTPOS when picking up your order. If you have already paid via Paypal before picking your order up then we will have it ready for you when you arrive.

If you are experiencing and problems while paying please contact us either by email, eBay messages or phone as we are happy to help in any way we can.

We do not accept personal cheques. Company cheques will be accpeted if it has been previously arranged with us but goods will not be dispatched until the cheque clears.

All Products are shipped out on the same or next day after payment received.
Australia Post pick up every day at 3pm from our warehouse.

For Australian residents we offer different postage options, there is Standard Postage: Orders are sent out in a padded bag, Orders have full tracking capabilities and require signature on arrival.

For International Delivery we offer Australia post Air Mail Delivery service standard which will normally take average of 10 working days to arrive worldwide and tracking information is available upon request

When purchasing multiple items from us we will take the item with the highest P&H charge first and then add $2 for each additional item sent within Australia. For international order, the postage charges will fluctuate depending on which items are purchased and the destination. If you have any questions regarding postage rates please email us at Info@brightlightautoparts.com

Tax invoices are emailed to you after your order has left our warehouse.
Purchases made via eBay are a contract between Buyer and Seller and bids should only be placed if the intent is to pay for the item.

Contact should be made within 24 hours after the auction ends to inform us of the preferred payment method. If you are purchasing multiple items we will allow 10 days from the first purchase for you to win/purchase which will be combined into one order.

If no contact is made or no payment is received within 15 days after purchase eBay will be notified and a strike will be put against your name so we can recover fees charged by eBay for non-paying bidders. We will glady help with any payment issues so please contact us.

We are a Melbourne based wholesale company with many years experience in auto electrical products, all items we offer can be viewed before purchase at our warehouse at factory 2/31 Amay Cres Ferntree Gully Vic 3156, we are open Mon-Fri 9.00-5pm and Sat 10-2pm.

We are now in our new Premises with Bigger Showroom so all items can be viewed. Factory 2/31 Amay Cres Ferntree Gully, Vic 3156 We can be contacted between these hours on 0397581122 or info@brightlightautoparts.com All products that we offer via auctions we also have as buy now in our ebay store at http://stores.ebay.com.au/BRIGHT-LIGHT-AUTO-PARTS