6 Color Photo Inkset for Canon iP6000D, i900D, S900 + Others 12oz Inkset with Image Specialists Inks
6 x 2oz Dyebase inks for BCI-6 PhotoSet
+6 Silicone Plugs
+ Refill Tools & Instructions
Note: You are allowed to subsitute colors if you wish to have more of one or another color
This is auction is for 6 - 2 oz bottles of Premium Image Specialists Dyebase color ink for Canon BCI-6 by Precision Colors. Also included is a precision luer lock syringe, a needle , detailed instructions to convert your original cartridges to refillable types. Also included are 6 Silicone plugs to ensure air tight seals. If you haven't been to our website, please link there to learn why buying ink from us is a wise choice.
The inks are made by Image Specialists in the USA. They are a Premium Quality inkjet ink considered to be one of the best aftermarket inks by knowledgeable printing hobbyists and professionals. Your satisfaction is guaranteed.
These inks are made specifically to match the colors and physical properties of the cartridges in the following printers:
iP Series: 6000D
i Series: 900D, 950, 960, 9100
S Series: 800, 820, 820D, 830D, 900, 9000, 9100
BJC Series: 8200
6x2oz bottles of ink
Approx 36 refills!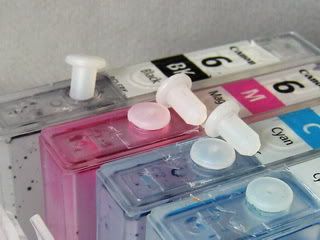 Luer Lock Syringe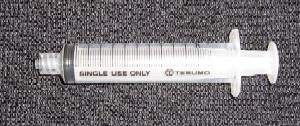 Needle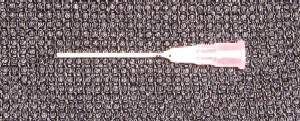 The highest quality ink made in the USA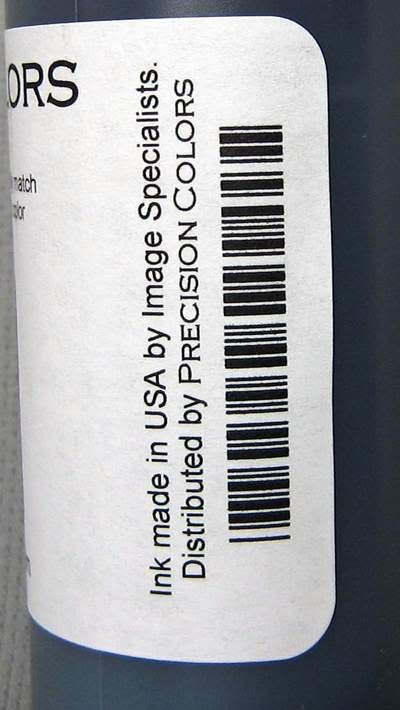 Example of completed similar kit