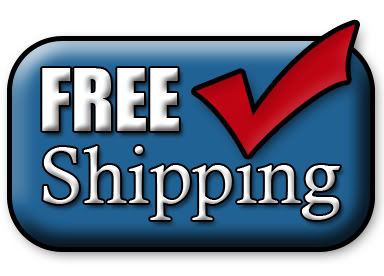 Get FREE DOMESTIC SHIPPING with this logo!*
*w/at least 2 single card sales from separate auctions that equal $20.00 or more!
---
B22340 2003 Fleer Platinum Finish #108 Roy Halladay 28/100 Jays
You will receive the exact card(s) pictured.
US buyers will pay $2.00 to help defer the cost of shipping.
Please bid with confidence and good luck!
---
Payment Info
Preferred method of payment is PAYPAL.

If paying for multiple items w/ discounted shipping, please contact us for a combined invoice before making a payment.
We will not refund shipping charges after payment has been made due to eBay and Paypal fees.

Sorry, no SASE's. Payment must be received within five(5) days.
Washington residents add 9.4% for sales tax.
Shipping Info
We combine shipping on orders placed within the same 24hr period. Shipping costs are based on the highest shipping price. Additional single cards/playsets are FREE! (Domestic Shipping ONLY!) (Shipping heavier/oversized singles/sets will be extra) Shipping other non-card items is based on weight & dimensions.
To receive this discounted shipping, please contact us when done for a combined invoice.
We cannot combine items once payment has been made and we do not refund multiple shipping charges (if paid before combined invoice) due to eBay and Paypal fees.
Shipping is non-negotiable.
Offers submitted via the Make Offer feature with free shipping in the message section will be declined or considered non binding with regards to shipping policies or pricing.
About Us
Northwest Sportscards is a full time Sportscard and Gaming store, established in 1987. Located in University Place, Washington (a suburb of Tacoma), our store features an incredible selection of Sets, Singles, Unopened Boxes and Collector Supplies.
We hold PackWars (

event to open lots of sports products at significant discounts, also includes trivia and Q&A and free food)

once a month on Saturdays @ 7:00pm.

If you are selling your sports/non-sports collection, no one pays more than we do here at Northwest Sportscards!! So come by and see us today!!
3816 Bridgeport Way. University Place, WA 98466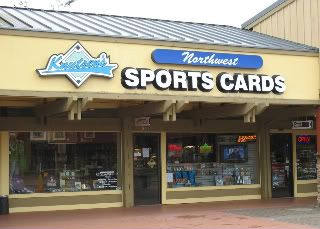 Contact Us
please use eBay Messaging!