Rudoulf Doetsch 4/4 Violin Outfit including CodaBow Prodigy Carbon Fiber Bow and JSI Special Deluxe 4002SV Case with Green Velvet Interior
Johnson String Instrument is proud offer this Rudoulf Doetsch 4/4 Violin Outfit, offering a great value for serious advancing players.
This wonderful violin outfit includes a Rudoulf Doetsch 4/4 Violin, a CodaBow Prodigy Carbon Fiber Bow, and a JSI Special Deluxe 4002SV Case made exclusively for Johnson String Instrument by Bobelock.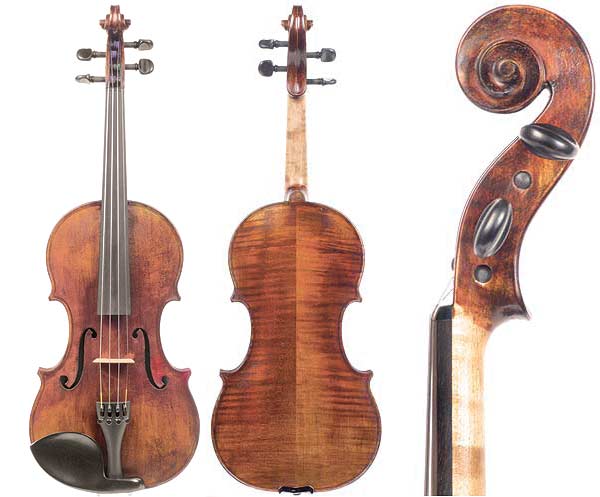 THE VIOLIN
High quality handmade Doetsch violins are made from select "Black Forest" German maple and spruce and are set up in our expert shop using ebony fingerboards and pegs, Despiau bridges, Wittner adjustable tailpieces, and Thomastik Dominant strings.
Doetsch violins have a rich, deep, highly resonant tone and have become the instruments of choice for teachers, students, and players all across the United States.
Entirely Hand-crafted from select "Black Forest" German Maple and Spruce
Hand-applied Antique-style Spirit Varnish
Ebony Fingerboards and Pegs
Despiau Bridge
Wittner Adjustable Tailpieces
Thomastik Dominant strings
Rich, Deep, Highly Resonant Tone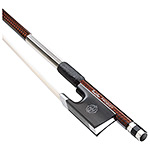 THE BOW
True to its name, the CodaBow Prodigy Violin Bow delivers a gifted performance. Precision-engineered to provide select professional characteristics at a pre-professional price, the Prodigy boasts exceptional performance for exceptional students. The dynamically balanced shaft offers off-string agility commonly reserved for high-performance bows while also providing the on-string forgiveness and comfort desired by young players.
Graphite Diamond Weave Finish
Blended Acoustic Core
Brown Tint
Traditional Frog design made by Walter Paulus with Xebony Engineered Ebony
White Mother-of-Pearl Slide
Engraved Coda Eye Inlay
Nickel and Silver fittings
Moroccan Goat Skin Grip
Metal Alloy Tip Plate
Silver Medal Horse Hair
Traditional Hand-Cut Wood Wedges and Plugs
Individually Numbered
Limited 5-Year Warranty
THE CASE
To round off this incredible outfit is the JSI Special Deluxe 4002SV 4/4 Violin Case which is made exclusively for Johnson String Instrument by Bobelock, the leader in violin cases. This case is not available anywhere else. We worked closely with Bobelock for a design that is beautiful, functional, and affordable.
Suspension
Green Velvet Interior
Screw Attached Black Canvas Exterior
5-ply poplar veneer construction
Four bow holders
Two accessory pockets
Blanket
Hygrometer
String tube
Velcro neck restrait
Tail block
Shoulder strap
Subway strap
D-ring for backpack option
Made Exclusively for Johnson String Instrument by Bobelock
If you would prefer another color just call us toll free at 800-359-9351 or contact us from eBay and we will be happy to let you know what colors are available!
WEB-OFDOETSCH-VN1
We are Johnson String Instrument, a family owned and operated business that has served the string instrument community since 1976. We are committed to offering you the best products with outstanding service. We offer an incredible selection of instruments and thousands of music accessories for beginners to masters!
If you don't find listed what you're looking for or if you need expert advise about what instrument or accessory would be perfect for you, simply contact us and we will answer all of your questions fast.