AIRMAIL SHIPPING WORDWIDE
Goodsjapan strives to bring unique and useful products for the Japan market to a worldwide audience. We pride ourselves on our excellent customer service and high quality products, please brows our line up and we'll be happy to answer any questions you may have.
Seiwa Leathercraft Edge Enamel, Red Leather Edge Dye Dressing Lacquer Finish
You're looking at a 30 gram bottle of edge sealant for both chrome (mineral) tanned leather and vegetable tanned leather.

This high quality enamel is excellent to coat the trimmed edges of your leatherwork giving it a shine that you just can't get from burnishing while offering maximum protection and durability. It's best used where there will be a minimum of flexing, such as the edges of wallets or briefcase pockets, handles or cases.

Simply burnish and treat you leather to its final state, then clean all wax or grime from your leatherwork using a mild bleach or oxalic acid (1 teaspoon per pint of water), allow to dry, then using a pin or fine brush coat the edges, burnish when tack free and allow to dry. Best if applied as a single coat.

For repairing factory made leather, simply scratch off or otherwise remove any existing edge lacquer from the edge of your leather and wipe clean before applying Edge Enamel.

In both instances, it is recommended to place masking tape over the surrounding areas to prevent the enamel from going on undesired areas of your leather. Make certain to remove any masking tape while the enamel is still wet to prevent cracking.

Shake well before use.

You'll only need a small amount each time, so this bottle should last through many leather projects.

Available in many colours including Violet, Maroon, Black, Dark Brown, Brown, Orange, Ultra Marine (Dark Blue), White, Red, Clear, Yellow, Sky Blue and Viridian (Green). Collect them all today!
Buy it now!
We're selling other craft tools and supplies, as well as various items from Japan, so please check out our other items.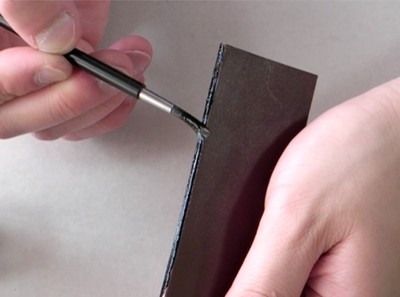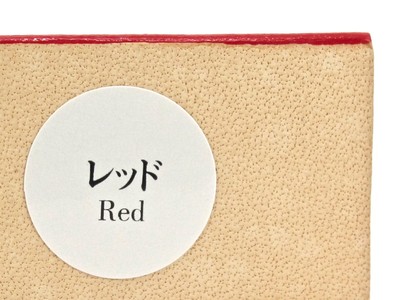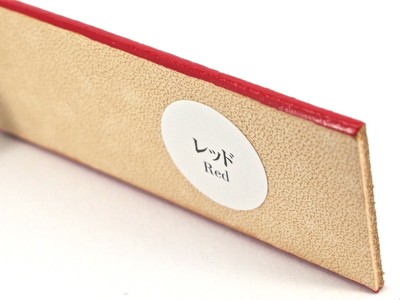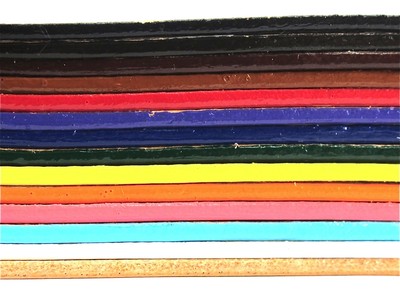 Shipping Description
Free shipping from Japan usually takes 10-15 working days. If you'd like your items in 5-7 working days via priority airmail, please select Expedited Shipping during checkout. Tracking numbers are available on request and are an additional US$6.00. EMS courier service usually takes 3-5 days and is available on request for an additional fee. EMS courier service is less subject to postal delays compared to economy or standard airmail and a tracking number is included in the price.
Please note, the delivery times quoted are for reference only, actual delivery times may be longer due to unforeseen delays with the post service, so please check local conditions before choosing your shipping option.
Delivery times do not include handling times at our fulfilment centre. We always endeavour to have most items posted with 48 working hours or less from the time we receive your order, but handling time can be up to five working days in unusual circumstances.
Should there be any excessive delay in the arrival of your order, please do not hesitate to contact us so that we can issue a refund or replacement after our standard investigation period should your order be found to be lost in the mail. Please note, all orders will be shipped to your registered Paypal name and address.