Slendertone System Mini Garment (Large) and Controller Bundle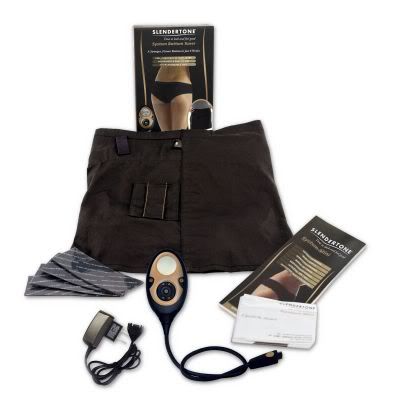 Product Description:

Work on toning your bottom and look stylish at the same time with the Slendertone System Mini toner. The clever placement of pads integrated into the skirt design ensures the correct muscles are exercised to create the perfect shape so you can now wear jeans with confidence. The trendy/sleek skirt design allows you to tone in comfort so you can get on with your life while System does the hard work.The comfortable skirt is designed to fit hip sizes 40" to 48" and its convenient wrap-around style allows you the perfect fit.
Slendertone uses clinically proven, patent-pending C.S.I. (Concentrated Slendertone Innervation) technology to firm, tone and strengthen your bottom muscles with patented medical-grade muscle stimulation technology. Signals from the skirts pads reach out to nerves where they are most concentrated. These nerves branch out to reach all the gluteus muscles (not just those under the pads) causing them to relax and contract naturally, exercising all the muscles at the same time.
Features:
• Strengthen, firm and tone your bottom in just weeks!
• Uses clinically demonstrated EMS technology
• Intensity strength training levels 0-99
• 4 programs with varying durations and pulse rhythms for versatility
• Use 4-5 times a week for a more toned and uplifted bottom
• Portable and Easy to Use
• Controller is rechargeable and comes with it's own charger
• Rechargeable controller can be used with Slendertone System toning and firming products
Included:
• Mini Garment Large fit hip size 40" – 48"
• 1 set (4 pads) of medical-grade GelPads™
• System Rechargeable Controller & Charger

• Instruction Literature
• Carry Pouch