Step Out in Style With FILA Sneakers for Men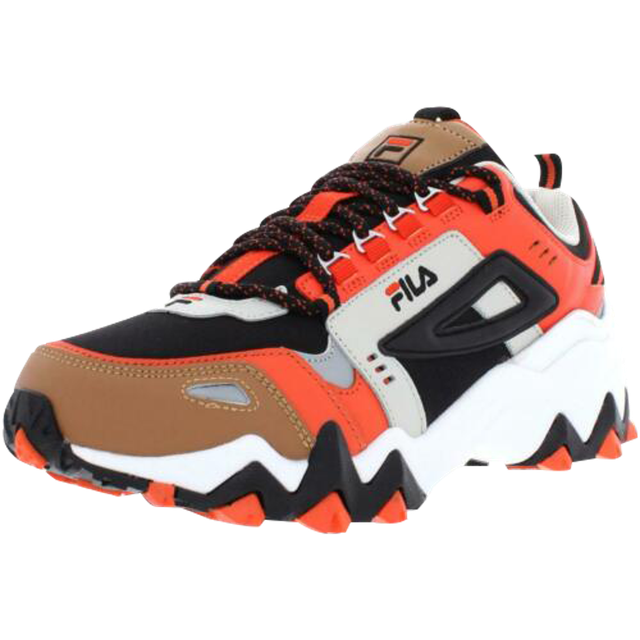 The FILA brand has come a long way since its humble beginnings as an underwear manufacturer in Biella, Italy. Founded by the brothers Fila in 1911, the company shifted its focus to sport apparel, shoes, and accessories in the 1970s. Tennis superstar Bjorn Borg gave one of FILAs first endorsements. He ended up winning 11 titles while sporting FILA apparel, which launched the brand to worldwide fame. Today, FILA makes a wide variety of shoes from fashion sneakers to everyday dad shoe sneakers.
How have FILA tennis shoes
evolved?

The first-known athletic shoe looked more like a mans dress shoe with a stacked heel and soft leather upper. Only a small support band across the toe box would set it apart from true dress shoes. Now, athletic shoes feature all the latest technologies to aid the athlete in their particular sport. Beyond tennis shoes and apparel, FILA has delved into other sporting lines including basketball, baseball, soccer, and even skiing.
What types of FILA
sneakers are available?
There are many different types of FILA shoes from which to choose. You can find road and trail running shoes, basketball shoes, tennis shoes, and cross trainers. You might even find some of the limited-edition FILA Grant Hill basketball shoes. There are work shoes designed with nonslip and nonmarking soles for additional safety on the job. You will find an array of casual mens shoes like the FILA Disruptor II that can easily be paired with jeans or pants.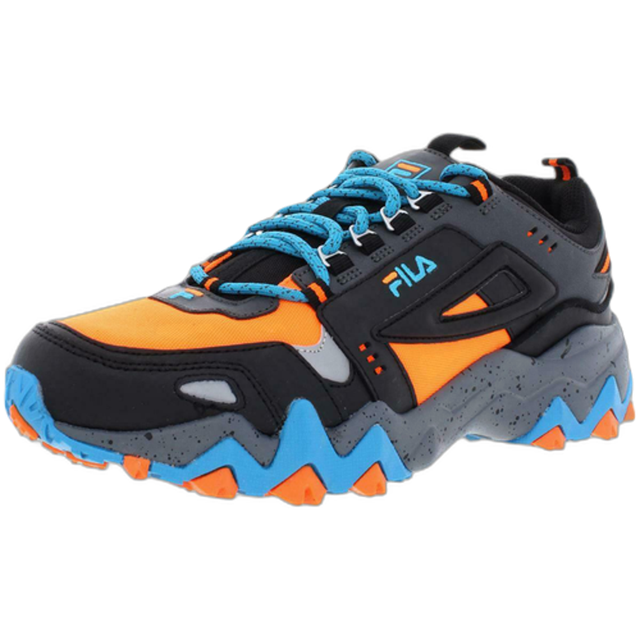 What are some features of these FILA sneakers for men?

With such a large selection of FILA sneakers, you can choose from an even larger array of both styles and technical features. Some quintessential FILA style features include thick, chunky heels and premium leather uppers. You can also find low-top, high-top, and mid-high top shoes. Some, like the FILA Vulc 13, have Velcro closure straps across the ankle, while others, like the FILA Fondato, have sock-like slip-on closures. You can even find quilt patterns and mesh on the uppers. Technical features of the shoes vary depending on the shoes specializations. These features can include:

EVA foam midsole for firm, yet soft cushioning
Embroidered or embossed logos
Rubber outsoles to improve grip on the court
Adjustable heel strap to improve fit
Extra cushion in tongue and heel collar
What colors are these FILA mens sneakers?
Color choices abound on all these FILA sneakers. Probably FILAs best-known colorway is the all-white sneaker with blue and red detailing. This colorway is abundant. There are also quite a few all-black, all-gold, and all-red options. There are low-key colors like gray, tan, and navy blue as well as more intense colors like yellow, green, or silver. There are also quite a few multicolored options.
FILA Grant Hill 2 vs. adidas Harden Stepback 2 vs. Nike Lebron 18
| | AFILA Grant Hill 2 | adidas Harden Stepback 2 | Nike Lebron 18 |
| --- | --- | --- | --- |
| Fit | True to size | True to size, Slightly roomy | True to size |
| Width | 1 option | 1 option | 1 option |
| Closure | Lace-up | Lace-up | Lace-up |
| Generations | 3 models, 36 releases | 2 | 18 |
Do FILA sneakers fit true to size?
FILA shoes run true to size to just a bit on the small side. If you are purchasing genuine leather shoes, there is the possibility of the shoe stretching some over time. This means ordering your regular size is probably ideal. Synthetic shoes do not stretch out over time, so you may want to order half a size up. See the manufacturer site for details.
Content provided for informational purposes only. eBay is not affiliated with or endorsed by FILA, adidas, or Nike.