Style Your Feet in Jordan 1 Zoom High Court Purples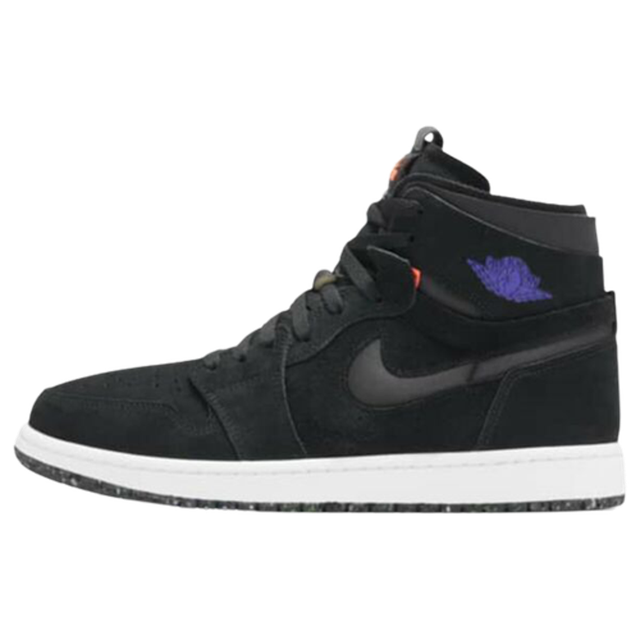 The Air Jordan 1 is the sneaker that started it all, marking the beginning of the most iconic lineage of sneakers in history. In many ways, it's responsible for launching modern-day sneaker culture as a whole—and it almost didn't happen.
History of Air Jordan 1
As the story goes, the year was 1984, and Chicago Bulls' rookie Michael Jordan was a hot commodity for endorsement deals, with sneakers naturally being paramount.
Jordan had just come off a stellar college basketball season at the University of North Carolina. He wore Converse and was a personal fan of Adidas, so he took meetings with both companies, but they never reached a deal. It seems strange today, but at the time, Michael Jordan hated Nike—so much so that he refused to take a meeting with them.
He was persuaded by his mother, Deloris Jordan, to visit the Nike campus in Oregon and listen to their pitch. His plan was to go through the motions to appease his parents and agent but he ultimately left with a contract unlike any other.
Rather than walking in the shadows of established athletes like Magic Johnson and Larry Bird (which may have been the case had he signed elsewhere), Michael Jordan shone in the Nike limelight. He was paid more than any other athlete with a sneaker endorsement at the time. Nike made him the face of its growing presence in basketball, and gave him his own sneaker line—called Air Jordan.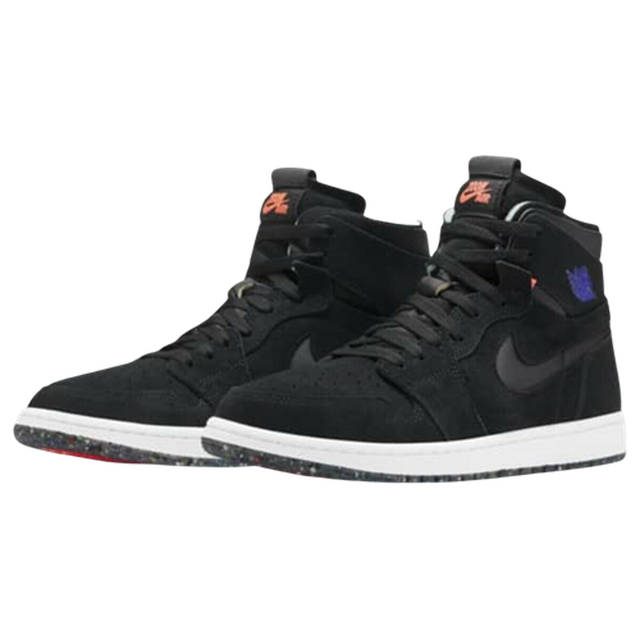 Jordan 1 Zoom High Court Purple
The Jordan 1 Zoom High Court Purple, also known as the Court Black, was released on December 23rd, 2020. It has a black upper with a purple wings logo on the collar. The upper is made of suede with two layers of foam that reinforce the collar lining. A punch-colored Zoom Air tag is on the tongue. The outsoles are grey with multi-colored speckles and vibrant pink that is only visible on the bottoms of the shoes. Full-length Zoom provides cushioning for these sneakers. The shoes also feature concentric circles and deep flex grooves as a traction pattern.