Enjoy Comfort and Style With New Balance 990 Men's Shoes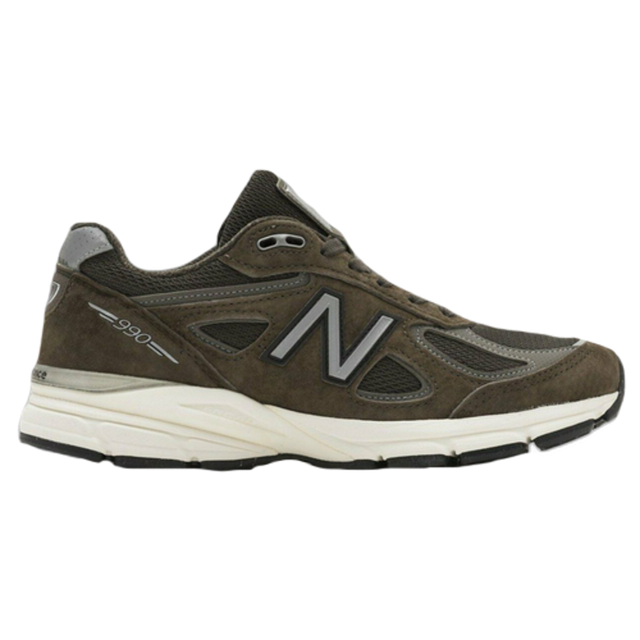 The New Balance 990 was first released in 1982 and was designed to be the ideal running shoe. Anyone looking for lightweight running shoes or a good pair of outdoor sneakers gravitated toward the 990 because of its quality, comfort, and style.
In 2019, the New Balance 990v5 was unveiled. Several 990 generations were released between the original 990 debut and the 990v5, and the shoes have seen many different collaborations, limited editions, and updates over the years. The sneakers have stayed true to their roots, however, and they retain their slim profile, trendy look, and athletic performance-boosting qualities.
What colors of New Balance 990 shoes can I find?

New Balance 990 shoes have seen many different designer collaborations, limited-edition releases, and new generations, so the shoes are available in a range of colorways. Some of the most popular men's colorways include black and gray. If you're looking for a slightly flashier shoe, you can also find 990s feature neon yellow at the sole, laces, and around the logo. Some 990 sneakers are also available in blue and green, while others are multicolored and feature blocks of bold hues.

All of the shoes are low- to mid-rise and lace up. Each shoe also features the New Balance logo along the side with the 990 logo at the back of the shoe.
Are New Balance 990 shoes for men comfortable?
New Balance 990 shoes were designed to be great for running, and that means comfort is a huge consideration. These sneakers are suitable as casual walking sneakers, running shoes, sports shoes, or everyday shoes thanks to memory foam cushioning. The toe box is slightly wide to prevent cramping.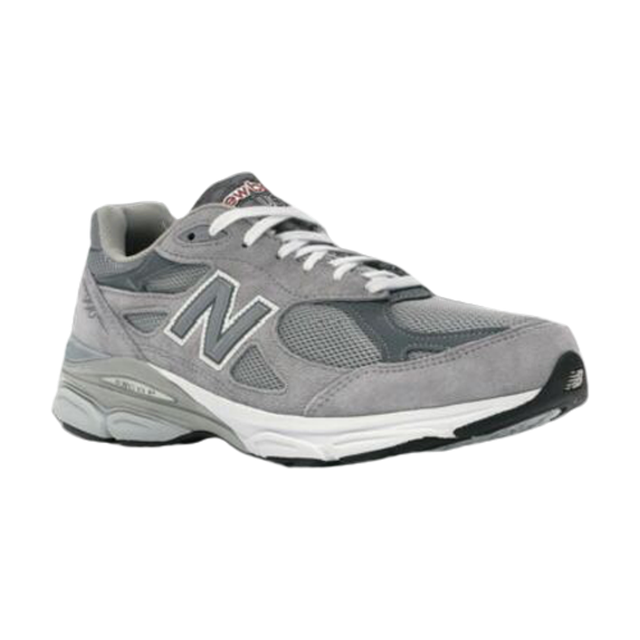 New Balance 990v5 vs. New Balance Fresh Foam 850 All Terrain
| | New Balance 990v5 | New Balance Fresh Foam 850 All Terrain |
| --- | --- | --- |
| Generations | 5 | 2 |
| Closures | Laces | Laces |
| Available Colors | 4 | 3 |
Are New Balance 990 sneakers true to size?
New Balance 990 sneakers were designed to be comfortable and to avoid issues such as rubbing or cramping. This means that the shoes are a bit roomy. Those who have narrow feet or want a shoe that fits more closely may need to go down a half size. See the manufacturer's site for details.
Are New Balance 990 shoes good for walking or running?
The shoes are lightweight and have a slim fit. A durable rubber sole offers a good amount of traction and also makes the 990s appropriate for hiking or taking on different terrains. The uppers of these suede and mesh walking shoes and their snug fit help to keep them firmly in place while walking or running.
Content provided for informational purposes only. eBay is not affiliated with or endorsed by New Balance.