The Most Valuable Sneaker in the World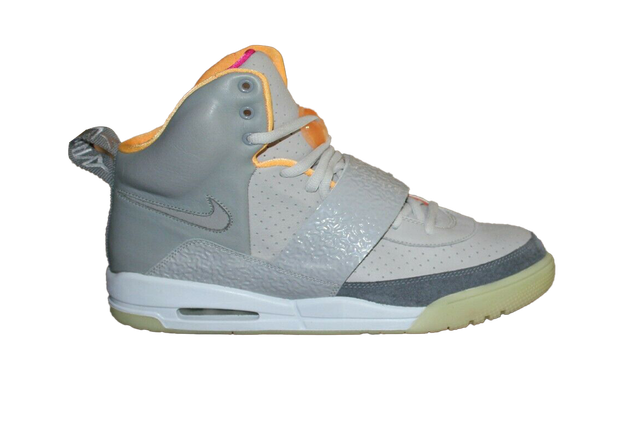 If you've ever had doubts about the value of collecting sneakers, you'll be interested to know that the very first pair of Nike Air Yeezys just sold for $1.8 million; these were the pair worn by Kanye West to the 2008 Grammy Awards. Ordinary Nike Air Yeezy sneakers usually sell for thousands.
The Nike Air Yeezy 1

The first Nike-West sneaker was the Yeezy 1, a chunky shoe launched in April 2009. It came in a grey and white colorway called the Nike Air Yeezy Zen. This leather high-top has light grey quarters, a perforated white vamp, a suede grey toe wrap, and a light grey patent leather strap across the midfoot. The glow-in-the-dark midsole changes from off-white to green. Designed by Mark Smith and Nathan Van Hook, this shoe owes a lot to the Jordan III.

This design was quickly followed by the Air Yeezy Blink, a black sneaker with hot pink accents. It was one of the first successful uses of hot pink in men's clothing. The last in the series, the Nike Air Yeezy Net, is all beige except for the grey toe wrap and the white/cream midsole.
Changes in the Air Yeezy 2
Sneakerheads had to wait three years for the Nike Air Yeezy 2 to be released in 2012. The Yeezy 2 is a little more streamlined than the Yeezy 1. Reflecting Kanye's interest in ancient Egypt, the tongue sports a medal with the god Horus. There are also some hieroglyphics on the midfoot strap. The sneakers' side panels are made of snakeskin-style leather. Like the Yeezy 1, these have glow-in-the-dark soles.
The Yeezy 2 also came out in three colorways. Solar Red takes after the Yeezy 1 Blink but with an intense red instead of hot pink. It was released at the same time as the Platinum/Wolf Grey Yeezy 2.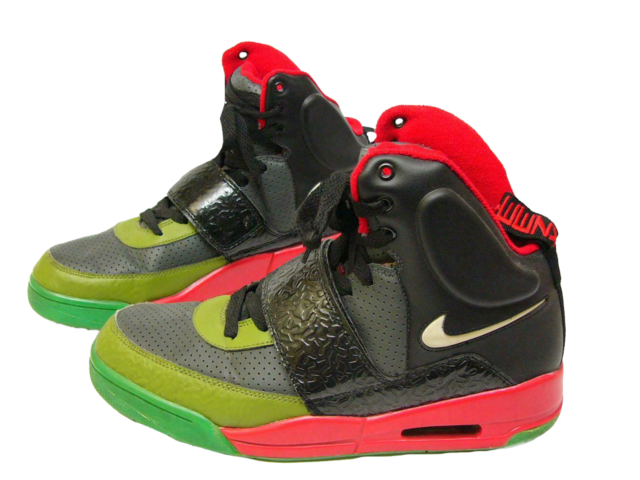 Red October — The last Nike Yeezy sneaker
The final Yeezy 2 — the Nike Air Yeezy Red October — didn't come out until 2014. The Red October is bright red from top to toe: red vamp, red sole, red laces, red swoosh. The only break from red is the golden lace tips. Instead of snakeskin, the side panel is decorated with tiny triangular studs.
A short collaboration
One reason Nike Air Yeezy sneakers sell for so much is scarcity. Kanye West designed only a few sneakers for Nike before moving on to work with adidas. The Nike-West collaboration produced some famous colorways, including Blink (black/pink) and the Nike Air Yeezy October reds.
Nike Air Release Dates, News and Articles
If you're a fan of Nike sneakers, you won't want to miss out on the latest Nike Air guides, news and releases that are available on the eBay Sneaker Hub. Read more about classic designs like the Air Max and Air Force 1 to new drops and collaborations.