adidas Yeezy Boost 350 V2 "Light"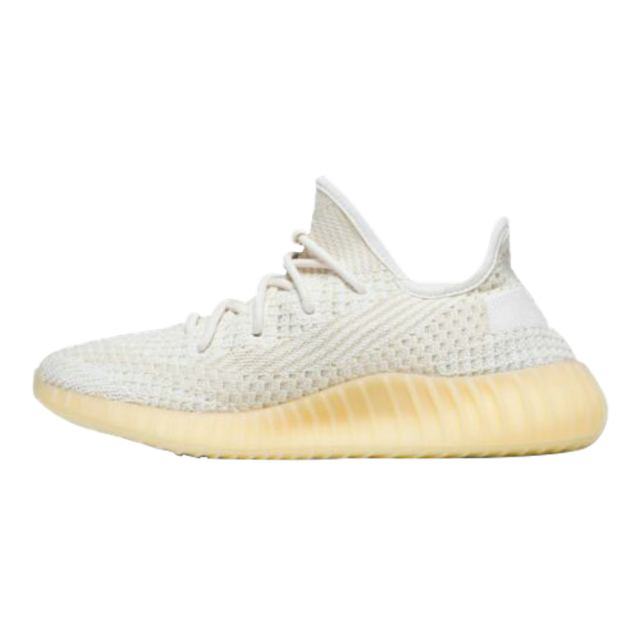 Yeezy Boost 350 V2: New Features and Changing Designs
Versatility has played a prominent role throughout the release schedule of the Boost 350 V2, mixing design tweaks over the four-year run of the silhouette. And yet, the sneaker's main structure hasn't wavered. Like its predecessor, the Boost 350 V2 features adidas Boost cushioning in the midsole encased in a rubber outsole and a sock-like Primeknit upper with the noticeable pull tab on the heel (until the V2 dropped the heel tab in later models). The significant change was in the V2's size. The new outsole was larger, and the Primeknit's collar height stretched taller.
While the structural differences in the V2 model still fit with the soul of the originals, the most striking change in the V2 design came during the Beluga launch. This model featured a pronounced stripe across the side of the upper adorned with "SPLY 350", a likely nod to Kanye's interest in the Yeezy Supply moniker. Over the years, various colorways have toyed with the verbiage on the side of the shoe, sometimes reversing the words or dropping them altogether. The stripe itself has been through multiple color changes, even going translucent at times. In 2019, Yeezy debuted reflective models, a fresh approach to the Yeezy Boost 350 V2 that excited avid sneakerheads.
Introduction to the adidas Yeezy Boost 350 V2
The wild success of 2015's adidas Yeezy Boost 350 didn't skip a Boost-cushioned beat when Kanye West and adidas returned with version 2 in September 2016. While the original four colorways of the Boost 350 model were still selling well on resale markets, West was spotted in the spring of 2016 wearing an unreleased pair of Boost 350s. Many figured these were simply customized versions of a 2015 model. It turns out they were the then-unannounced Yeezy Boost 350 V2.
Unlike its predecessor, V2 has offered up a relentless release schedule - now well over 40 colorways deep since the September 2016 debut of Beluga. Yeezy collections continue to include an adidas Originals Boost 350 V2 for men at a typical $220 retail price point. Style changes throughout the roughly four dozen offerings have kept Yeezy fans and collectors interested as variations, and limited releases, continue to permeate the West drops.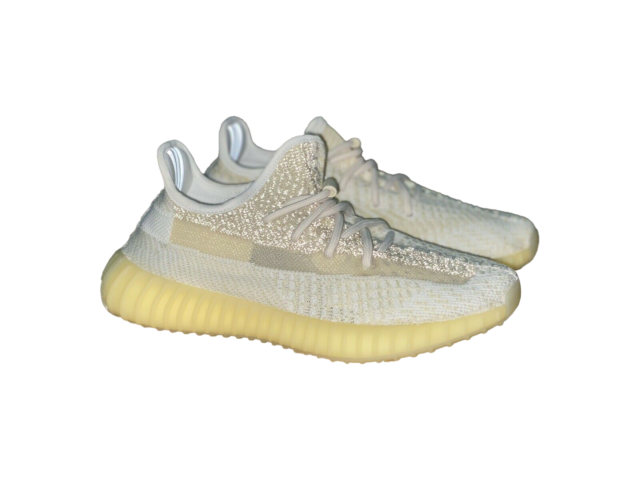 The adidas Yeezy Boost 350 V2 Light is fitted with a Primeknit upper, featuring a UV-sensitive stripe. These are the UV-sensitive Yeezys that change color in the sun. When these Yeezy Light shoes are exposed to the sun, the light gray UV stripe turns a darker tone, and the white-neutral upper takes on a more amber-pinkish hue. These sneakers are fitted with a white full-length Boost cushion at the midsole. The heel pull and rubber outsole on the Yeezy Boost Light shoes are both colored semi-translucent yellow.