Reflecting on the adidas Yeezy Boost 350 V2 Synth Reflective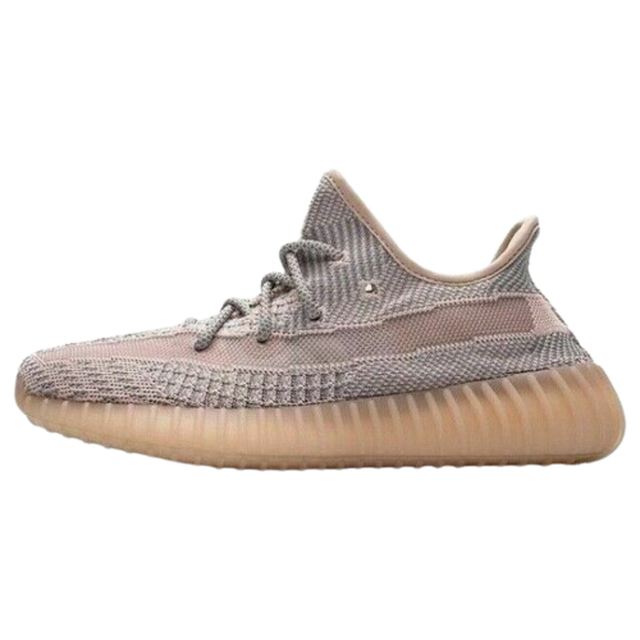 In June 2019, Yeezy dropped three new regional exclusives. The Synth 350 V2 was exclusive for Africa, Asia, and Australia. With only a few hundred of the Reflective version available, it immediately became one of the year's most coveted cops.
Yeezy Boost 350 V2 Synth Reflective design

The Yeezy V2 Reflective silhouette makes few departures from standard Boost 350 styling. It's got a bootie-style low-top, a patterned weave on the soft upper, and chunky ribbing on the mid and outsoles. One change that V2 fans were quick to spot was the absence of a pull tab on the heel. Instead, the Synth has a short, horizontal contrast bar.
Yeezy 350 V2 Synth Reflective build
The Yeezy Synth incorporates the same high-end construction that's made all the Boost 350 V2s such a solid favorite among sneaker fans. For the Reflective version, the recently re-engineered Primeknit upper is interwoven with reflective fibers. The Boost rope laces are also reflective.
A semi-translucent gum rubber midsole and outsole allow the wearer to admire the famously comfortable full-length Boost sole cushion.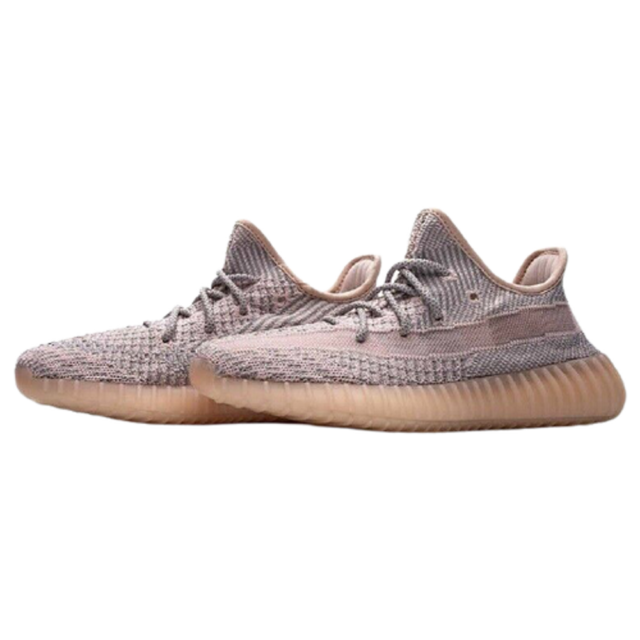 Yeezy Boost 350 V2 Synth Reflective colorway
In a big departure from the Boost 350 V2 line's earth tone-dominated colorways, the Synth RF Yeezy palette can best be described as blush pink and gray. The semi-translucent lateral stripe allows the wearer to add contrasting color by making a bold sock choice. Otherwise, the pink and gray Primeknit is subtly paired with a flesh-colored midsole and liner. While the Synth Reflective and Non-Reflective are almost indistinguishable during the day, a camera flash or low lighting will make the top of the Reflective look metallic silver.