The adidas Yeezy Boost 350 V2 Zebra 2017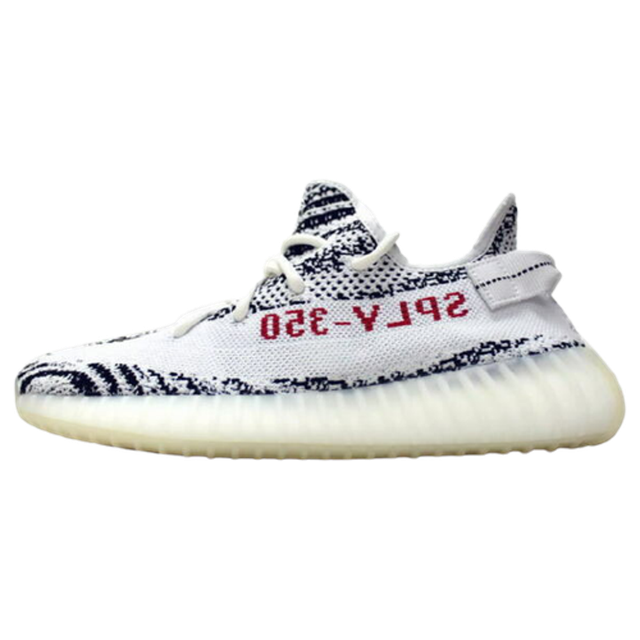 The 2017 Yeezy Boost 350 V2 Zebras were the seventh version of the iconic Boost 350 V2. These extremely limited edition Yeezys sold out instantly. They are widely considered to be one of the most popular and coveted Yeezy sneakers.
adidas Yeezy Boost 350 V2 Zebra Materials
The Yeezy Boost V2 Zebra features the same premium construction as previous V2 models. That includes the full-length Boost midsole, a ribbed rubber casing, and a Primeknit upper.
adidas Yeezy Boost 350 V2 Zebra design
The Zebra's most obvious design feature is its Yeezy black and white weave. But this sneaker is more than just a pretty face. The low-profile silhouette makes the perfect canvas for the distinctive weave. The Zebra borrows a pull tab from its predecessor the 350 V1 and has the same rope laces as all the 350 V2s. Like many Yeezys, it also hides an adidas three-stripe inside the heel.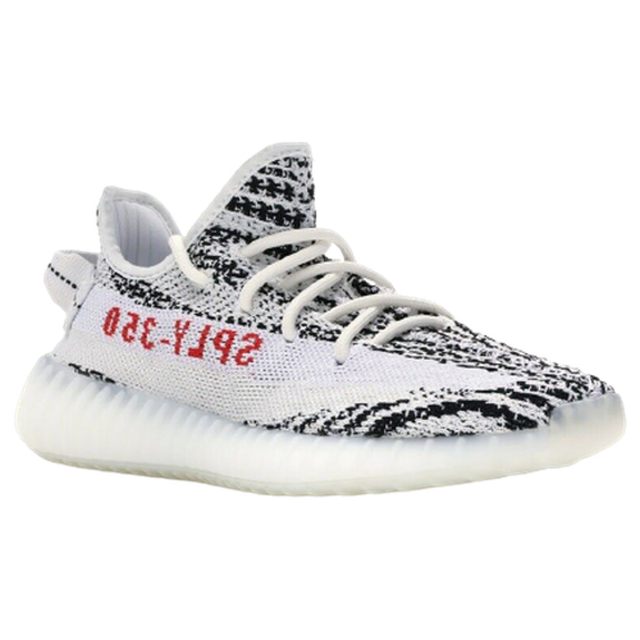 adidas Yeezy Boost 350 V2 Zebra colorway

The Zebra Yeezy pattern is one of the most recognizable in the Boost 350 V2 line. It was the first 350 V2 to feature a mostly white pattern. The white is amplified by a bold white lateral stripe from heel to toe. SPLY-350 is stitched in red on the lateral stripe; this text serves as the only break in the white and black colorway.
adidas Yeezy Boost 350 V2 Zebra comfort
The Boost 350 V2 Zebras feel as good as they look. Yeezy fans rave about the out-of-the-box softness of the Primeknit uppers. The plush weave is balanced by added interior ankle cushioning. And the signature chunky Boost midsoles provide ample stability and shock absorption.