Prioritize Comfort and Style With Yeezy Boost 700 v2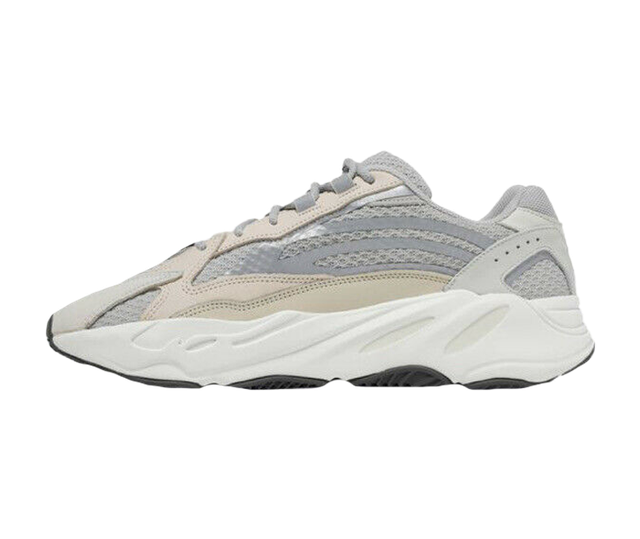 These adidas Yeezy Boost 700 V2 is the colorful follow-up to the Boost 700 shoes. The Boost 700 sneakers originally debuted in 2017 and immediately became known for their iconic colors and sleek shapes. The multi-layered upper design was inspired by 1990s running shoes and is part of what makes this shoe so unique. Multiple colors are combined to give the 700 v2 shoes a standout style.
Additional colorways still coming out
While the original Yeezy Boost 700 v2 shoe dropped in 2018, there are still new colorways being released even in the year 2021. The original Yeezy Boost 700 v2 featured a grey/white colorway, fondly named the "Static" colorway. Most of the designs of the 700 v2 shoe have been abstract or tonal in color. Other versions of the Yeezy Boost 700 v2 shoes include a Hospital Blue colorway and more tonal versions of the shoe, featuring all designs or most recently, an all-mauve design.
Materials
The majority of Yeezy Boost 700 v2 shoes are made from a combination of materials. The top half is made from mesh that's overlaid with suede material. Most of the time, this material will either match or complement the colors of the shoe. This is a stark contrast to the Boost 700 shoes which featured designs that had more of a contrast.
The midsoles have a chunky appearance. Made from a combination of suede and rubber, the chunky appearance of the midsoles is designed to hide the iconic Boost cushioning on the inside of the shoe. The rubber gum outsoles are one of the more recognizable features of any of the Yeezy Boost 700 v2 shoes. This feature has been present on most Yeezy Boost 700 shoes going back to 2018.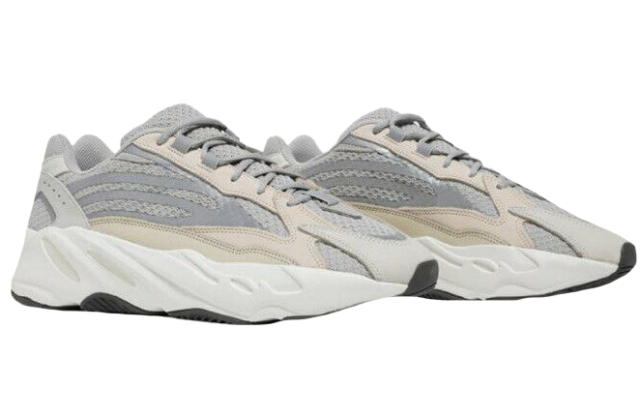 Comfortable for everyday use
One of the standout features of the Yeezy Boost 700 v2 is the Boost in the midsole. This additional cushioning on the inside of the shoe gives additional support and comfort while in use.
Yeezy Release Dates, News and Articles
Stay up-to-date on the latest Yeezy releases, news and guides on the eBay Sneakers Hub. From highly sought-after drops to insider information on the Yeezy 500s iconic design, you'll find everything you need to know to elevate your sneaker game.