The Original adidas Yeezy Boost 750 Sneakers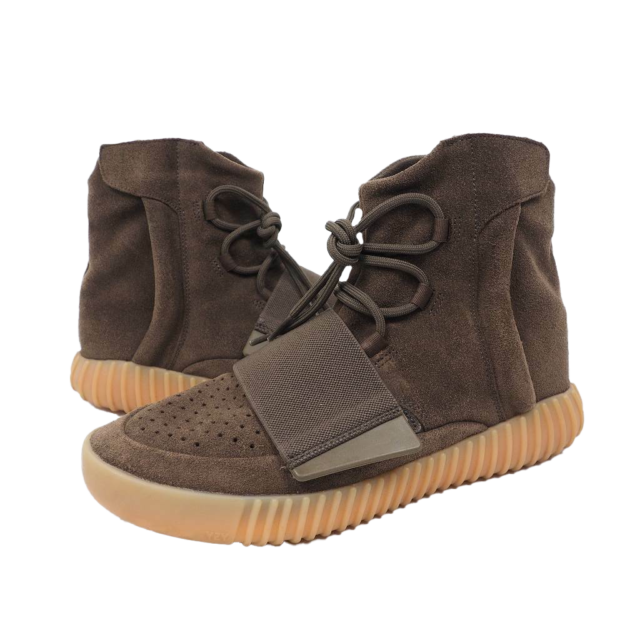 The adidas 750 Boost sneakers, released in 2015, were the shoes that started Kayne West's well-known Yeezy collaboration project with adidas. Kanye released several colorway variations of the sneakers, such as the adidas Yeezy 750 Boost Triple Black colorway. The original colorway, frequently referred to as the "OG" adidas Yeezy 750 on eBay, was released in limited quantities. However, additional colorways were released throughout 2015 and 2016 before Kanye moved to different Yeezy silhouettes.
Materials used for the adidas Yeezy 750 Sneakers
One of the things that drew many of Kanye's fans to the Yeezy sneaker line was the simplicity of the shoe's design. Each of the Boost 750s features an all-suede upper. The shoe's interior also utilizes lightweight leather and polyamide lining on top of a foam sole. Additional materials include the rubber-based Boost soles and the twill and Velcro midsole strap. Finally, the well-worked rope laces line the front of the shoe, giving the sneakers an outdoorsy feel without being rough to the touch.
Features of the adidas Yeezy 750 Boost Sneakers
Kanye West is well-known for his relatively clean, simple, and straightforward fashion sense. His first adidas collaboration line drew inspiration from his personal style, combining multiple minimalistic features to present a clean, professional look. The high-top shoe features all-suede uppers, including a hidden zipper on the lateral side of each sneaker.
The adidas Yeezy 750s take advantage of oversized rope-style lacing along the front, with a twill mid-foot strap, sitting at the base of the perforated toe box for added stability and breathability. Finally, Kanye took advantage of adidas' Boost-equipped sole option, creating a singular, ribbed sole to complete the shoe's simple but effective design.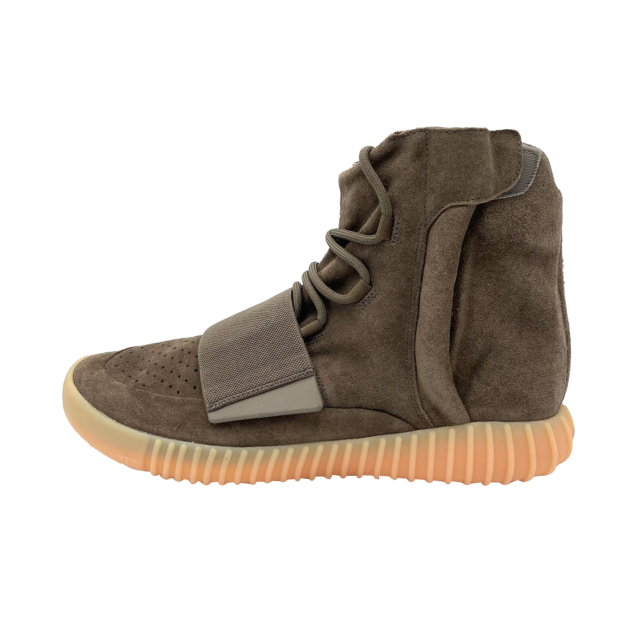 Available colorways for the adidas Yeezy 750 Boost Sneakers
Throughout the years, Kanye released several different colorways in collaboration with adidas. His first release, the OG colorway, is officially available in a brown and white color combination. However, adidas released very few pairs of these sneakers. Other colorways, such as the adidas Yeezy 750 black shoes, were released under an all-Core Black colorway, better known as the "Triple Black" release. Other colorway releases include the Grey Gum release and the Chocolate colorway.
Yeezy Release Dates, News and Articles
Stay up-to-date on the latest Yeezy releases, news and guides on the eBay Sneakers Hub. From highly sought-after drops to insider information on the Yeezy 500s iconic design, you'll find everything you need to know to elevate your sneaker game.