Take off With the adidas Yeezy Foam Runner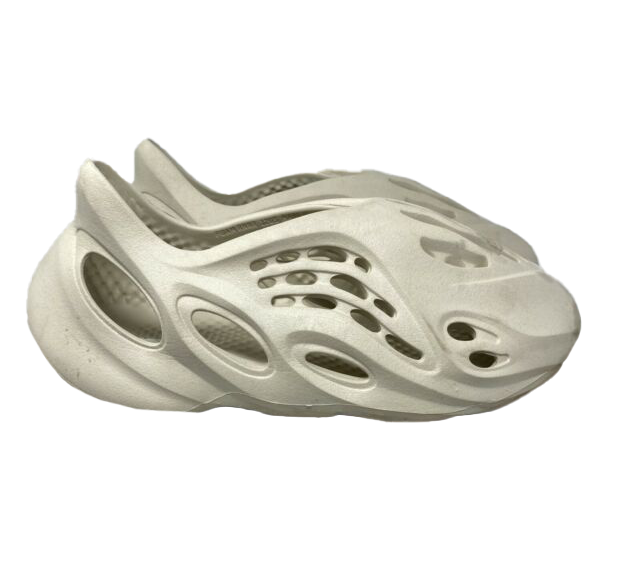 The vibrant adidas Yeezy Foam Runner has been a must-have for shoe collectors since the sneaker's release in 2020. The unique design grabbed people's attention instantly. It stands out from other running shoes in the Yeezy collection in both environmental friendliness and design. The shoes aren't made with laces and the material is very eco-friendly. Fans first saw designer Kanye West's daughter North West wear the Yeezy Foam Runner shoes in 2019, where rumors about the shoes started circulating. More colorways have been released since the shoes original drop on June 26, 2020, making it a popular choice even among fans today.
Ecofriendly materials
The Yeezy Foam Runner shoes don't have any laces or moving parts. The design resembles the adidas Yeezy 700 line of sneakers. One of the most unique features of these shoes is the algae material and the EVA foam. Both of these design choices were made by West in order to have more sustainable products.
In addition, the Yeezy Foam Runner is designed with comfort in mind. Whether you're wearing the shoe around the house or out on the town, it offers a lot of support for everyday wear. Even with comfort and sustainable efforts at the forefront, the Yeezy Foam Runner was released to be as accessible as possible.
Unique Design
One of the other stand-out features of the Yeezy Foam Runner is the design itself. Not only are the colorways very attention grabbing, but the design is also similar to Croc shoes. The sides of the sneaker and even the top have holes that show right through to the inside of the shoe.
There's also no movable parts. The shoe is designed to slide right on and off the foot without the use of laces or even zippers. The top part of the shoe is very rounded, leaving extra room around the ankle for the foot to come in and out. The shoe does round down toward the toe, but there's still extra breathing room for the entire foot.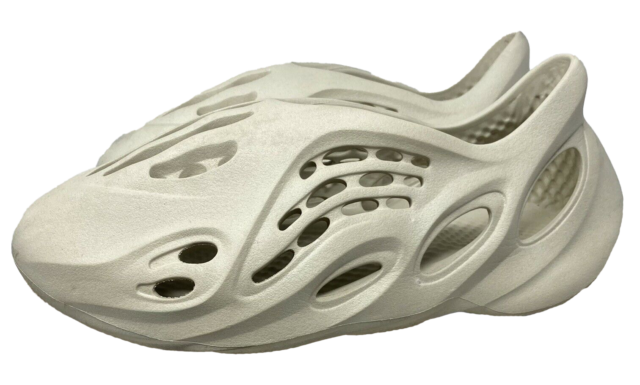 Several different colorway options
Since its original release in 2020, the adidas Yeezy brand has offered the Yeezy Foam Runners in several different colorways and options. One of the most popular options from the beginning of this year was the Mineral Blue shoe. This shoe was tonal in an all-around dark blue color. Other colorway options have been the tonal Sand release, as well as the combination brown and tan.