Add Something Different
to Your Collection With
Yeezy Foam Runners
adidas Yeezy Foam Runner sneakers are shoes designed to break the monotony that can come from sneaker collecting. With a style completely unique to other sneakers, Yeezy Foam Runner sneakers are sure to add something different to your collection.
The release of the adidas Yeezy Foam Runner
The Yeezy Foam Runner sneaker was a surprise for many people when released by music artist and designer Kanye West. The sneakers were dropped exclusively on Yeezy Supply on June 26, 2020. The sneakers are extremely limited in supply and a highly collectible item.
Materials used to make the Foam Runner Yeezy sneakers
The Yeezy Foam Runners are shoes that do not have many different materials or parts in their design.
The sneakers are partly made of algae in the designer's effort to use more sustainable materials in the making of shoes. The insole on the sneakers is made using EVA for a balanced and comfortable experience when wearing them.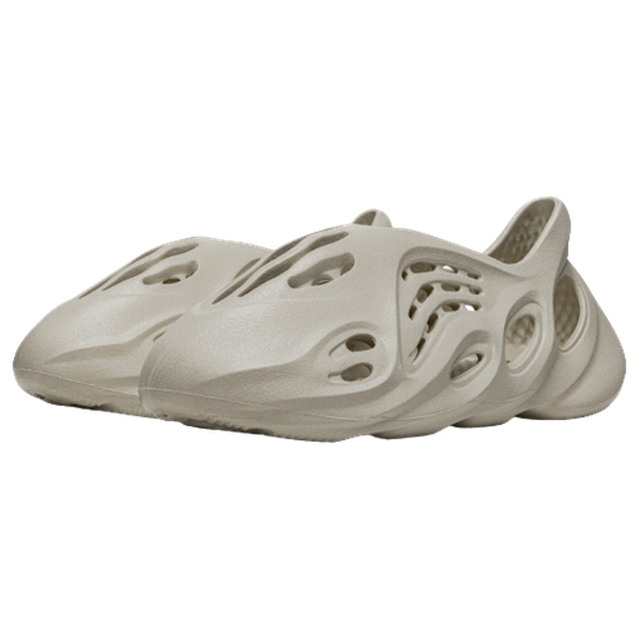 The adidas Yeezy Foam Runner Ararat 2020 available colors
Much like the Yeezy Foam Runner Sand sneakers, the adidas Yeezy Foam Runner Ararat sneakers are made in one monochromatic color that covers the entirety of the shoe's exterior. The color is a neutral tan that complements the alien-like design.