adidas Sneakers for Men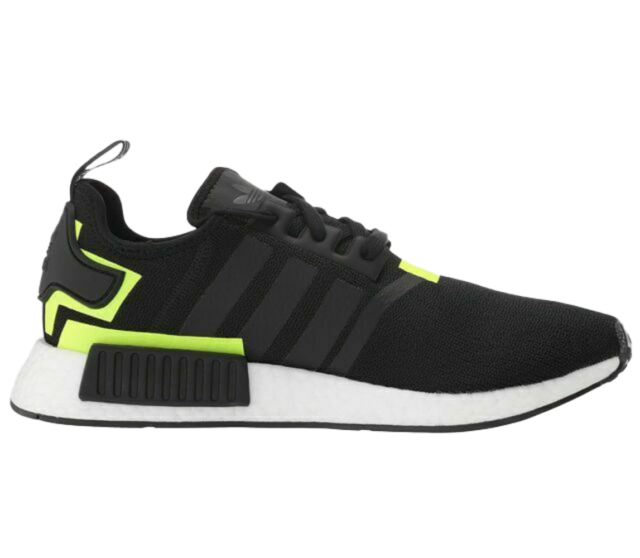 Bavarian brothers Adolf and Rudolf Dassler started a shoemaking business from their mother's kitchen in 1924. That beginning led to the eventual August 1949 founding of adidas by Adolf "Adi" Dassler. The adidas name brings together the nickname and first three letters of Adolf's last name — and the first adidas shoe emerged that same year.
The adidas brand soared in credibility during the 1954 World Cup final when Dassler's screw-in studs on a new lightweight soccer boot helped the German squad to an upset over Hungary, giving adidas prominence in soccer culture far beyond Dassler's home country of Germany.
The Storied History of adidas: From Kitchen to the World Stage

As adidas continued to grow — it added apparel in 1967 — it was no longer just a soccer and track and field shoe company. By the 1970s, adidas had taken over the sports footwear world. The famed Superstar basketball shoe launched in 1970, and adidas offered plenty of tennis styles during the era. The company from Herzogenaurach, Germany, was also featured in outdoor sports and even outfitted gymnasts.

Technology took center stage for adidas around the 1990s. The Torsion system was introduced in 1989 and the Equipment line of footwear in 1991. The Predator football boot was developed in 1994, followed by ClimaCool technology in 2002 and lightweight Adizero technology in 2004.

The most significant technology jump occurred in 2013 when adidas debuted Boost midsole cushioning. Created in partnership with German chemical company BASF, the new cushioning material is both soft and responsive. The technology started in running footwear and quickly expanded into nearly every category adidas offers, from basketball to lifestyle shoes.
Notable adidas Collaborations
While collaborations with Japanese designer Yohji Yamamoto and designer Stella McCartney in the early 2000s kicked off the crossover appeal between sport and fashion, adidas didn't stop with its two first collaborators.
Over the years, the two partnerships that drew the most attention from sneaker fans came with the adidas-Kanye West Yeezy collection and collaborations with musician/designer Pharrell Williams.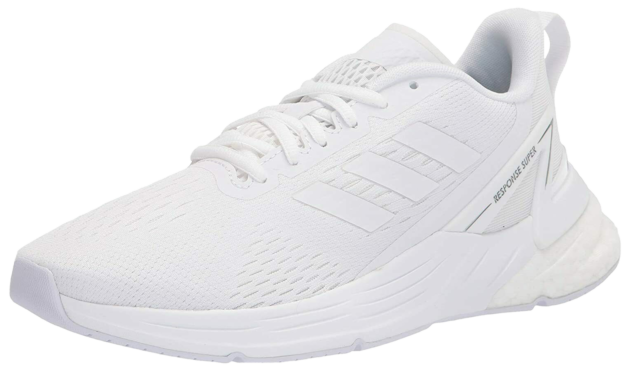 The adidas Brand Spans a Range of Sports and Lifestyles

Adidas was born in soccer, but it's grown far beyond that sport to bring cleated, court and lifestyle offerings to everyone.
The Copa Mundial (Spanish for "World Cup") became the bestselling soccer cleat after its 1983 introduction.
The adidas Nite Jogger debuted in the late 1970s, putting reflective materials on the upper for a running-in-the-dark experience. The shoe was reimagined with a Boost midsole in 2019 and became a two-era success.
Modern releases have led the most current wave of popular adidas silhouettes and continue to push the adidas sneaker culture forward. The immensely popular Ultraboost is hailed as one of the best running shoes ever. Another fan favorite is the NMD — short for Nomad — that blends classic designs with new technology. Then there's the Futurecraft 4D, which adidas describes as being made with light and oxygen via a process called Digital Light Synthesis.
Collectibility and Value of the adidas Brand

Look to exclusive collaborations or limited runs of special-edition shoes to find the most sought-after adidas shoes. Arguably the most expensive is the adidas NMD Hu from Pharrell Williams as part of a limited Chanel collaboration (D97921), which has sold for over $6,000 on the resale market. A one-of-300 Pharrell NMD Hu China Pack Happy (Gold) version (F99762) can be found with a price tag topping $4,000. From there, expect to find a 2016 adidas Ultraboost Uncaged Parley For the Oceans (BY2470) and a 2018 adidas Futurecraft 4D Invincible Prism (B96613), both fetching four digits.

Popular Yeezy models include the Boost 350 and Boost 750, valued at close to $2,000, and a handful of special-edition Y-3 designs worth over $1,000. Another notable design is the Prada x adidas Superstar + Bag Bundle (FW6680) with a price tag topping $3,000.
The Impact of adidas on Popular Culture

The adidas crossover into pop culture started in the mid-1980s. The footwear brand had already infiltrated casual cultures in Europe and the United States, as an indoor soccer shoe worn as streetwear or a tennis sneaker worn casually. Hip hop's Run-D.M.C. release of "My adidas" was an opportunity for the group and the brand to begin a partnership, merging music culture and sports in a way that hadn't been done before. That agreement set the brand off as a forerunner in non-sport sponsorships.

With the Run-D.M.C. heritage in music and art culture, adidas also led in fashion collaborations. The 2002 partnership with Japanese designer Yohji Yamamoto led to an ongoing and highly successful Y-3 line. The Three Stripes also partnered with designer Stella McCartney in 2004 and Porsche Design Sport in 2007, setting a trend that many sports companies now follow in blending sports and fashion into specially tailored collaborations.
adidas Release Dates, News and Articles
Don't miss out on the latest adidas sneaker releases, news and guides that are available on the eBay Sneakers Hub. Discover insider information and stay up-to-date on everything adidas, from limited-edition drops to must-have classics.