Selling: Value Pack Example
The Value Pack option lets you choose a pack of essential listing upgrades and add them to your listing. Value Pack combines a Gallery Plus picture, an item Subtitle, and Listing Designer for a discounted price. Please note that Value Pack is not available for Powersport Vehicles under 50cc.
Example 1 - Gallery Plus Picture
By adding a Gallery Plus picture to your listing, you can attract buyers with a larger version of your listing picture in search results.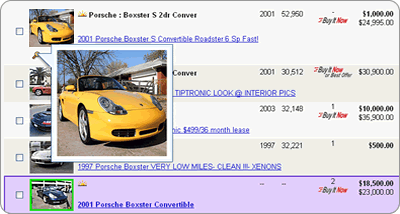 Example 2 - Item Subtitle
By adding a Subtitle to your listing, you can provide more information to tell prospective buyers about that item.