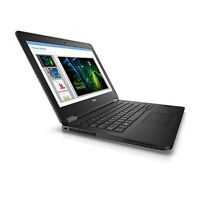 Dell Latitude 7270 UltraBook 12.5" FHD (Intel i5-6300U, 256GB SSD, 8GB DDR4,W10
I always buy refurbished!!
Laptop was in excellent near mint condition. A few tiny almost unnoticeable scratches on the hinges and very little gloss on the keyboard. For a three year old computer it is definitely in A grade condition. This is the second refurbished computer that I have bought in the past few years and would advise anybody that wants to save some serious money to look at a refurb. If you don't need the latest and greatest than refurb is the way to go. This is my first Dell and am very happy with it.
3 of 3 found this helpful