Set up your Store
Setting up your eBay Store is as easy as 1-2-3.
Open your eBay Store
1
Register as a seller
Register and confirm that your contact information is accurate and that you have a credit card on hand.
2
Choose your eBay Stores subscription
Select the subscription level that fits your needs. Choose a Store name, and keep in mind that the name you choose determines your Store's web address.
3
Start enjoying your exclusive benefits
Get the most out of your Stores subscription. Start by customizing your Store's home page, then utilize all the powerful tools to help maximize your sales, order your free eBay-branded shipping supplies, and so much more.
Show the world you're up and running on eBay
Fun, free, illustrated images to celebrate your #sellerlife on social media and video calls.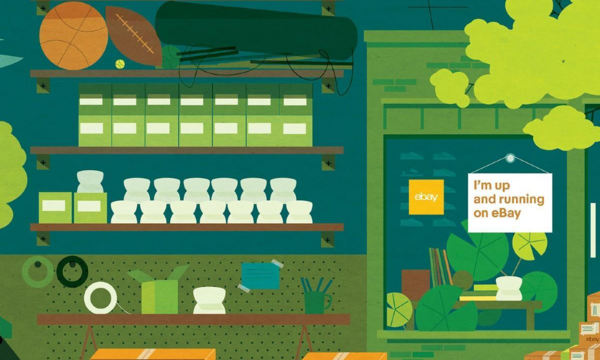 FAQs
How can I make changes to my Store?
You can change your logo, Store name, about, and more at any time by going to the Edit Store link.
Can I customize my eBay Store?
You can add your logo, a billboard image and a description to give your store a more professional finish. Learn how to customize your store.
Can I create a category in my eBay Store?
Yes, you can create store categories to help organize your listings and display your items to buyers. Learn how to manage your store categories.
How many categories can I create?
You can create up to 300 Store categories. Your Store category total includes the sum of all level 1, level 2, and level 3 categories. For example, you could have 300 level 1 categories or 30 level 1 categories with 10 subcategories each. Please note: eBay automatically creates a default level 1 category named "Other Items" that can't be edited and does count toward the 300 category limit.
Can I change my Store subscription level?
Yes. You can get lower fees and additional business tools by upgrading your store to a higher level, or change your renewal cycle to a yearly subscription, if you currently have a monthly subscription. Learn how to change your Store subscription level.
Feedback