Shipping
From shipping tips to creating a flexible return policy, eBay will help with your shipping needs.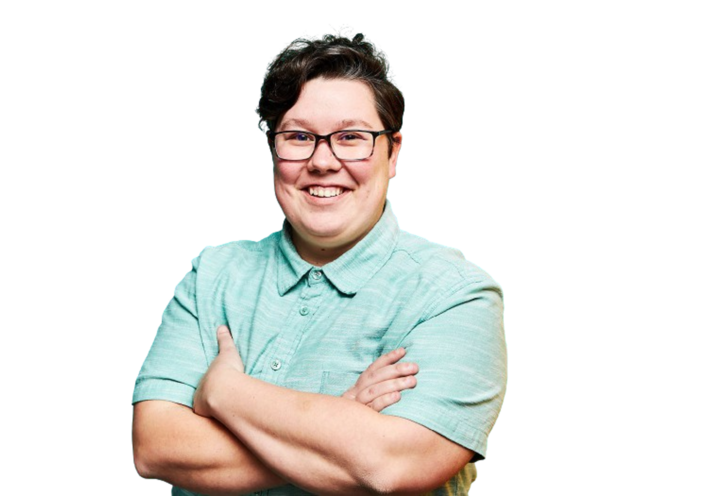 How shipping works
Shipping affects your reputation as a seller, and the services you offer and costs you charge can make your item more or less attractive to buyers. It's a powerful tool for establishing a good relationship with customers and earning repeat business.
Browse our list of factors to consider before you list your item, and after it sells.
Before you list
Attractive shipping and return options can make buyers choose your listings over others. That's why it's important to consider your shipping rates and options and be as competitive as you can.
The shipping and handling information you put on your item page is used to generate an estimated delivery date—this date gives the buyer an idea of how long it will take them to receive the item. The estimated delivery date is a calculation based on your handling time and the shipping service you've selected, so make sure you add accurate information.
Follow these easy steps to prepare your item for shipping before you list.
Choose a shipping option. Offering free shipping is a great way to attract buyers 

and increase the chances of your item selling

. If you choose to charge for shipping, decide whether you'll charge a 'flat rate' to a buyer regardless of where they are located, or a variable 'calculated rate' based on package size and the buyer's location.
Choose a carrier. Buyers like to see shipping services offered by companies they trust, so it's important to specify a branded shipping service in your listing for both domestic and international shipping. Decide whether you'll use a local carrier, or a courier service.
Select your packaging. There are many ways to determine the right kind of packaging for your item, including some free options. If it's in good condition, you can reuse packing you already have, such as boxes, packing peanuts, and bubble wrap. eBay-branded shipping supplies offer a sharp, professional option. Or, source supplies on eBay.
Prepack and weigh your item. If you keep shipping supplies on hand, it's easy to prepack an item in order to determine the size and weight of the package for accurate shipping costs. Once you weigh and measure it, you can use information from your mail carrier to figure out the exact amount you'd like to charge. For more information on how carrier do the shipping labels adjustments when correct dimensions and weight are not included in the original label, please visit the section on Dimensional weight here. 
Use the Shipping Calculator. The eBay Shipping Calculator offers a great way to research different shipping options. By determining the weight and dimensions of your item's package, you can estimate shipping costs for a variety of carriers.
Specify a handling time. Handling time is the length of time it will take you to prepare the item for shipping, from the moment the buyer purchases the item to the moment you put it in the mail. Buyers prefer shorter handling times—a day or less is best. Whatever you choose, make sure you can meet it every time.
Please visit the section on Hazardous material for more information on what you can't sell on eBay. Click here.

You can set your shipping parameters per item or if you prefer, go into my Preferences and set it once and for all for all your listings.
eBay Shipping Calculator
Quickly estimate shipping costs with the click of a button.
After your item sells
Once your item has been purchased, it's time to put all of your prep work into action. Package up your item and send it on its way in no time by following these steps:
1
Pack it right.
Packaging can make a big difference in protecting your item on its journey. Packing your product snugly with the right packing materials, such as bubble wrap or biodegradable packing peanuts, will help make sure the item doesn't get damaged during delivery.
2
Use eBay Labels or Shippo labels.
Learn more about eBay Labels and how you can easily print your shipping labels directly on eBay and save on your shipping costs with Canada Post and FedEx. If you are a high volume seller and have your own carrier accounts, you can use Shippo which is eBay's official third-party label platform. Simply enter the measurements for your item, pay, print, and affix to your package. You can then drop it off at your closest mail collection point.
3
Track every package.
To offer the best customer experience and to protect yourself against claims, ship your packages with tracked shipping services. When uploaded to eBay, tracking information plays an important role in the dispute resolution process should a problem arise, and helps keep your buyer aware of the journey the item is taking. 
Ship it fast
Fast, efficient shipping plays a big part in customer satisfaction. A number of factors can affect shipping speed—read on to learn how to handle them:
Every time you list an item, you set a handling time, which is the number of days between when you receive payment and when your package is scanned by your shipping carrier upon receipt.
Handling time is measured in business days (weekends and major holidays don't count), so be sure to check your carrier's pickup and/or business hours before dropping off your item. Doing so will ensure that your package will be scanned before the end of that day, which is when eBay gives you until for the acceptance scan to be recorded.
Whenever you create a new listing, your handling time is automatically set to 2 days. Of course, buyers like to get their item quickly, so the sooner you ship, the happier they'll be. If you're using eBay on a desktop device, you can change your handling time by selecting the Handling Time field when you list an item, and then making a selection from the drop-down menu. To change your handling time from the eBay mobile app, go to your Preferences section of the item, and select Handling Time. If you've opted into Business Policies, you can change your handing time in your shipping policies.
Your handling time is the commitment you make to getting your package to your buyer on time. It not only helps set expectations—it differentiates your listings from those with longer handling times. Just be sure to set one you know you can meet.
Creating shipping labels
You can create and print shipping labels from home with eBay labels and Shippo labels. It's free, and you only pay for the cost of shipping. You can learn more about printing shipping labels on our dedicated page.
Fees
For more information on Fees, visit our Help page.
FAQs
When does the handling time clock start and stop?
The handling time clock begins when an order status appears as Awaiting Shipment in Seller Hub, or Ready to Ship in My eBay, and ends when your item receives an acceptance scan from your shipping carrier.
Which days aren't included in my handling time?
In addition to Saturday and Sunday, Canadian statutory holidays don't count in our handling time calculations. Check your carrier's holiday schedule for the complete list.
Where can I specify handling time when listing on mobile?
To find and change your handling time through the eBay mobile app, first go to your Preferences screen, then select Handling Time.
Can I adjust my handling time after I list an item?
Once you've listed an item, you can only adjust your handling time if no bids or orders were placed on the item. If a bid or order has been placed, you'll no longer be able to adjust your handling time.
When I print labels at home, it uploads tracking for me. Does this meet my handling time?
While uploading tracking helps eBay calculate your on-time shipping metric, it's still up to you to make sure your package is scanned by your carrier within your stated handling time. Tracking alone does not meet your handling time commitment.
If I can't meet my handling time, what should I do?
If you don't think you're going to meet your stated handling time, consider using an expedited shipping service to make sure your buyer still receives the item within the estimated delivery date. Either way, you should contact the buyer to let them know what's going on and when they can expect their item.
When will my package be scanned if I drop it off after hours?
There's no guarantee that, just because you've dropped off your package at your shipping carrier's office before 11:59:59 pm PT, it will be scanned before that time. That's why it's important to check your carrier's business hours and drop off your package while they're open, so it can be scanned before 11:59:59 pm PT that day.
Why am I responsible for handling time if I can't control when packages are scanned?
We hold our sellers accountable for the aspects of the shipping process you can control: using the shipping service specified in your listing, shipping within the stated handling time, and uploading tracking.
Your carrier's acceptance scan is just one of three checkpoints we use to determine whether your item was shipped or delivered on time. You need just one for your item to be considered as delivered on time:
Acceptance scan within your stated handling time, or
Delivery confirmation by estimated delivery date, or
Buyer response that item was delivered by the estimated delivery date
When we don't have any of the above, we check to see if delivery confirmation shows the item was delivered late or if the buyer confirms that item was delivered late.
If we have no response from the buyer and no tracking information, the transaction will not be included in the on-time shipping calculation and won't be considered on-time or late.
Check for hazardous materials or dangerous goods
If you're shipping anything that includes lithium batteries, flammable liquids, weapons, or perishables, you'll need to take additional steps to make your package compliant.
Find out what you can ship, and what you can't
Make sure your packages are compliant. For recurring violations, eBay may need to impose seller restrictions, and shipping carriers have the option to take additional legal action.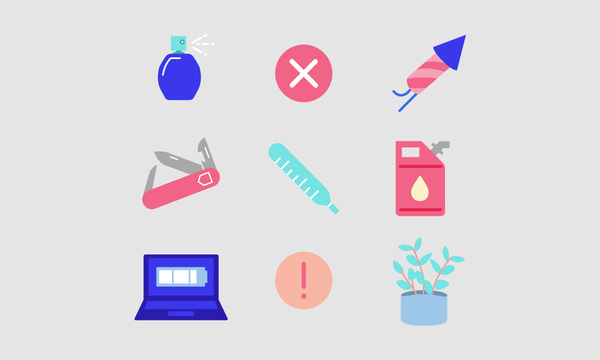 How do I know if my shipment is considered hazardous?
Check carrier shipping rules to see if your item is on their list, and if it is, how to properly ship it. A high number of shipments considered hazardous have lithium batteries that weren't declared. (Almost all rechargeable devices contain lithium batteries, so if those are common shipments for you, take note!) Other commonly missed items that require special packaging are perfumes, nail polish, hairspray, cleaning supplies, firearm accessories, knives, swords, lighters, auto accessories, and plants or seeds. 
To learn more about carriers shipping rules, please visit:
Canada Post hazmat shipping rules 
Fedex Canada hazmat shipping rules
Learn more about eBay's Hazardous Materials policy

Feedback